Time travel and the Information is Beautiful process
I totally ♥ the amazing data geekery that gets featured on Information is Beautiful and am usually blown away by just the sheer creativity of _how_some of the diagrams, so was thrilled to see a run down on the creative and draft process on their amazing Time Travel in TV and Film diagram. Wow. Respect.
Here's the final diagram after 36 revisions if you wanted to see the meat.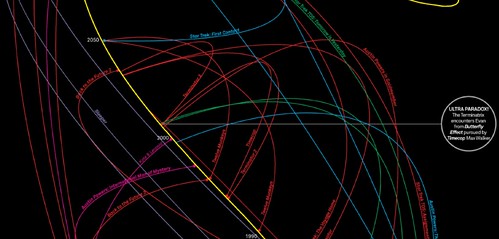 ---